Keynote Speakers
---
Kevin Hartz, Co-Founder & CEO of Eventbrite, Investor
Kevin is the Co-Founder & CEO of Eventbrite. Previously, he co-founded Xoom Corporation, an international money transfer company, and ConnectGroup, a hotel industry Internet access company that was acquired in 1998. Kevin has been an investor/advisor to numerous startups, including PayPal, Pinterest, Friendster, Airbnb, Milo, Skybox Imaging, Palantir, Indinero, TripIt, Flixster, Yammer, Boku, Trulia, and more.
Dan Shapiro, Former Founder & CEO of Sparkbuy and Ontela
Dan works at Google following the acquisition of his most recent company, Sparkbuy. Dan was Founder & CEO of Sparkbuy, a comparison shopping website, and sold it to Google within 6 months of inception. Previously, he was Founder and CEO of Ontela, a pioneering mobile imaging company that merged with Photobucket, where he was named CEO of the Year by MobileBeat.

Judges
---
George Zachary joined Charles River Ventures in 2004, bringing more than 17 years of operating and investing experience in computing and consumer technology. Zachary focuses on building services and software technology companies, and he's led CRV's investments in Twitter, Yammer, Millennial Media, Cloudshare, Geni, SocialMedia, Metaplace, and Scribd (co-led with Bill Tai).
Noah has founded, launched and grown dozens of tech companies in 20 years of entrepreneurship and management of innovation. He previously directed the enterprise product line for Google Earth and Google Maps, Marketing Strategy and Corporate Development at Keyhole, Inc., and was a co-founder of MyPoints.com, which underwent an IPO and acquisition by United Airlines.
David Blumberg is the Managing Partner of Blumberg Capital. David has been investing in early stage technology companies for more than 24 years. His current investment focus includes Digital Media, Social Media, Mobility, SaaS/Technology Enabled Services and Internet.
Rob is a Co-founder and Managing Director of Shasta Ventures. Rob is particularly interested in Mobile & Wireless, Technology Applications, and Infrastructure. Prior to Shasta, he was a partner at New Enterprise Associates, where he led 15 investments. He also helped build the first EchoStar spacecraft at Martin Marietta.
Brian focuses on a broad range of Internet (both consumer and B2B) and Healthcare IT investments, and currently serves on the Boards of several private companies, including Vocera, Awarepoint, Retail Solutions, Inrix, and Billfloat. Past investments include ADiFY, DATAllegro, Redbeacon, RelayHealth and Unicru – all of which were acquired. Prior to Venrock he was a Senior Product Manager at Intuit.

Interviewers
---
Dylan Tweney, Executive Editor of VentureBeat
Dylan Tweney is an award-winning writer and editor specializing in technology, science and business. He is currently the executive editor at VentureBeat, a news site devoted to covering the technology revolution and its impact on business and daily life. Previously, he was senior editor at Wired.com. Follow him on Twitter at @dylan20.
Michael Copeland, Senior Editor at WIRED
Michael Copeland is a Senior Editor at WIRED focused on entrepreneurship, venture capital, and emerging products and technologies. Before WIRED, he was a Senior Writer at Fortune, Business 2.0, and Red Herring. Follow him on Twitter at @MVC.
Hamish McKenzie, Writer at PandoDaily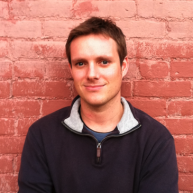 Hamish McKenzie is an experienced international journalist who writes for the tech blog PandoDaily. His work has appeared across the globe, including in the Guardian, the Globe and Mail, and the Toronto Star. He has interviewed many leading figures, including Sting, John Cleese, Robert Smith, Bret McKenzie, Billy Corgan, Wayne Coyne, and more. Follow him on Twitter at @HamishMcKenzie.

Founder Showcase Champion
---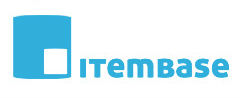 Itembase is a personal inventory service that helps consumers track, manage, and sell the products they own.

Runner-Up
---

Yumvy is a "GPS for cooking" that helps you easily and effeciently prepare recipes and entire meals.
Demo Table Winners
---
JetPac – An Ipad App that allows you to explore your friends' best travel photos, and share the places you love, where you want to go, and where you've been.
BrandAds.com – BrandAds is building the bridge between traditional and connected advertising.
Sway Motorsports – The Sway trike allows users to lean into turns like a motorcycle, but without the fear of falling over.
Finalists
---