Keynote Speakers
---
Kevin Rose, Venture Partner at Google Ventures
Kevin is a Venture Partner at Google Ventures, focusing on early-stage investments. Prior to joining Google Ventures, Kevin co-founded Milk, a mobile application development company in San Francisco. Previously Kevin was the founder of Digg, and co-founder of Revision3 and Pownce (now Six Apart). He has also been named on Bloomberg's list of "Top 25 Angel Investors," Time's and BusinessWeek's lists of "Top 25 Most Influential People on the Web," and MIT's list of "Top 35 Innovators under 35."
Aaron Levie, Co-Founder & CEO of Box
Aaron Levie is the CEO and co-founder of Box, which he originally created as a college business project with the goal of helping people easily access their information from any location. Box was launched from Aaron's dorm room in 2005 with the help of CFO Dylan Smith, and since then the company has raised nearly $160 million in venture capital, and has secured more than 8 million customers using its secure cloud content management and collaboration tools.
Hiten started on the Internet by founding a Internet marketing consultancy, ACS. He then went on to create Crazy Egg, an analytics tool that visualizes the user experience on a website. Now with KISSmetrics he is building a data driven solution to help online businesses make better business decisions. Hiten is passionate about helping other entrepreneurs and startup people.
Judges
---
George Zachary joined CRV in 2004, bringing more than 17 years of operating and investing experience in computing and consumer technology. Zachary focuses on building services and software tech companies, and he's led CRV's investments in Twitter, Yammer, Millennial Media, Cloudshare, Geni, SocialMedia, Metaplace, and Scribd (co-led with Bill Tai).
One of the pioneers of Internet commerce, Jed has spent his 18-year career developing, advising and investing in early stage tech ventures. Jed also served on the Technology, Telecom & Media advisory group for President Barack Obama's campaign. Prior to Javelin, Jed was a MD of DFJ Gotham Ventures, where he was selected in the "Silicon Alley 100."
James joined Trinity in 2010, with over 5 years of investing experience in consumer services, enterprise software and digital media companies as a VP at Bessemer Venture Partners. While at Bessemer, James was a board member at CrowdFlower and Open Candy, and observer at LifeLock, ReputationDefender, and BillShrink.
Rob is a Co-founder and Managing Director of Shasta Ventures. Rob is particularly interested in Mobile & Wireless, Technology Applications, and Infrastructure. Prior to Shasta, he was a partner at New Enterprise Associates, where he led 15 investments. He also helped build the first EchoStar spacecraft at Martin Marietta.

Featured Journalists
---
Liz Gannes has been a Silicon Valley-based business technology reporter since 2004, where she started her career as a reporter at Red Herring. She was the second employee at the technology blog network GigaOM, where she covered the rise of the social Web. Follow her on Twitter at @LizGannes.
Michael Copeland, Senior Editor at WIRED
Michael Copeland is a Senior Editor at WIRED focused on entrepreneurship, venture capital, and emerging products and technologies. Before WIRED, he was a Senior Writer at Fortune, Business 2.0, and Red Herring. Follow him on Twitter at @MVC.
Farhad is currently a technology columnist at Slate Magazine, and contributing writer to Fast Company, The New York Times, PandoDaily, and more. He is also the author of True Enough: Learning to Live in a Post-fact Society. Follow him on Twitter at @fmanjoo.

Founder Showcase Champion
---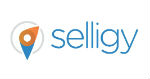 Selligy is a mobile service for salespeople that ties all the information a salesperson needs into a beautiful and easy-to-use experience.
Runner-Up
---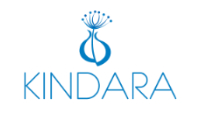 Kindara is a fertility platform that helps women manage their reproductive health and get pregnant using personalized data and support.
Other companies who contended in the Pitch Competition were: BetterWeekdays, Cont3nt.com, Family Play, FanKix, Gridblaze, and Thotz.co, and winning the Demo Table Competition and CrowdPitch Competitions were;