Keynote Speakers
---
Chris was the cofounder and CEO of two startups, SiteAdvisor (an internet security company that was acquired by McAfee in 2006), and Hunch (a recommendation technology company that was acquired by eBay in 2011). As an investor, Chris co-founded Founder Collective, a seed venture fund, where he made early stage investments in GroupMe, Buzzfeed, Betaworks, and MakerBot. He's also made personal angel investments in Foursquare, Kickstarter, Stripe, Warby Parker, Pinterest, OMGPOP, Behance, Stack Overflow, and others. Follow him @cdixon, or at http://cdixon.org.
Keith Rabois joined Khosla in March 2013. He served as the COO at Square from 2010 until January 2013, where he lead the company's business operations. He specializes in transforming early-stage startups into successful businesses and has deep expertise in the financial services industry and government affairs. An accomplished executive, entrepreneur and angel investor, Keith has held leadership roles at PayPal, LinkedIn, and Slide, was an early investor in several high-profile Internet companies including YouTube, and currently serves on the board of directors of Yelp and Xoom. Follow him @rabois, or learn more at http://krabois.com.
Judges
---
Jon Soberg has over 17 years of experience as an investor, entrepreneur, and operational executive. Prior to joining Blumberg Capital, Jon held CEO, COO and CFO positions at several startups, and has built large organizations from the ground up in several companies including Ditech, Broadband Digital Group and Adforce, which had a highly successful IPO. A CFA Charterholder and adjunct faculty in the Wharton Marketing Department, Jon has consulted for top companies including Toyota, HSBC, Neiman Marcus, Capital Group and Accenture. Jon started his career in technology at CMU's Field Robotics Center.
At Javelin, Alex focuses on consumer web, mobile, e-commerce, big data analytics and enterprise. He is active on the boards or led investments in Coterie, Engrade, PowerCloud Systems, Prismatic, Skytree, Telerivet, Thumbtack, Uncovet and WellnessFX. Prior to joining Javelin, Alex was a Principal at DFJ Aurora, one of the first Western venture funds focused on high tech investments in Russia and Eastern Europe. Prior to that, Alex was the first employee and Director of Business Development at ooma, and also co-founded Say-Hey-Hey.com, one of the web's first free video dating sites.
Paul Bragiel, Angel Investor and Partner, i/o ventures
Paul Bragiel is the co-founder of multiple successful ventures, including Golden Gate Ventures, an accelerator and seed investment firm that aims to 'bridge Silicon Valley and Asia", and i/o Ventures, an early stage startup program in Silicon Valley. Under i/o Ventures, Paul has incubated 11 companies helping 8 access additional investment, and 3 have been acquired. Paul is an investor/advisor to 20+ companies. Prior to i/o Ventures, Paul founded three global companies, Lefora, Meetro, and Paragon Five.
Andrew McCollum, Co-Founder of Facebook, EIR at NEA
Andrew McCollum is an active angel investor and advisor focusing on the consumer space. Previously, he was part of the founding team of Facebook. He is currently an Entrepreneur in Residence at NEA in Menlo Park, and at Flybridge Capital Partners in Boston.
Ben Narasin, President of Seed Investments, TriplePoint Ventures
Mr. Narasin, an entrepreneur since the age of twelve, spent much of the early 2000s acquiring companies in the consumer Internet and e-commerce industries and providing liquidity to shareholders. Prior to his acquisition investment and consulting roles, he founded Fashionmall.com in 1993, which became one of the first e-commerce companies in the world and the first cost-per-click portal. He took Fashionmall.com through a successful public offering in 1999. Mr. Narasin holds a B.A. in Entrepreneurial Studies from Babson College.
Interviewing Journalist
---
Eric Eldon, Co-Editor, TechCrunch
Eric Eldon is the Co-Editor of TechCrunch. He was previously the co-founder and editor of Inside Network, where he managed publications including Inside Facebook, Inside Social Games and Inside Mobile Apps. Before that, he spent a couple years covering technology and finance at VentureBeat, a leading Silicon Valley publication where he was the first employee.

Special Speakers: Early-Stage Startup Track
---
Ash Fontana, Head of Fundraising Products, AngelList
Ash Fontana runs Fundraising products at AngelList. AngelList drives more than $50M of fundraising per month and has more than 150,000 companies raising money and recruiting on the platform. Previously, Ash founded and sold Topguest, worked at Macquarie, and studied Law at the University of Sydney, resident at St Paul's College.
Russell P. Reeder is President and COO of (mt) Media Temple, Inc., a top provider of web hosting and cloud services that powers 1.5 million websites in 100 countries worldwide. An 18-year veteran of the IT field, Reeder has steered organizations out of distress, led multiple turnarounds, and managed global high-growth businesses that have sold for billions of dollars.

Founder Showcase Champion
---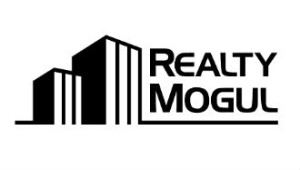 Realty Mogul is a marketplace to pool money online and buy shares of pre-vetted investment properties like apartment buildings, office buildings, and retail centers, to help accredited investors invest as little as $5,000 and without the hassles of tenants, toilets and trash.
Runner-Up
---

Embarke is an email optimization product that analyzes individual user behaviors and interests (as opposed to aggregate user data) in order to ensure delivery of the right message to the right person at the right time.
The other finalists who competed on stage at the event included Whale Path, Crimewatch, Vinolovers, Entryless, Engage-a-Pro, and Datepress, and winning the Demo Table Competition and CrowdPitch Competitions were;
Engajer – engajer is a sophisticated online platform that communicates rich content in a personal, easily digestible way.
CHAMISA – CHAMISA is a computer repair software application that works in conjunction with existing antivirus software.
ExciteM – ExciteM is a scalable interactive TV platform that is already in use by some of the largest TV and radio stations in the country.